North Central Behavioral Health Systems Client Satisfaction Results
Each quarter, North Central Behavioral Health Systems participates in the Mental Health Corporations of America's (MHCA) client satisfaction survey. The survey is designed to assess the satisfaction of behavioral health clients with their mental health or substance use treatment experience in an outpatient setting. 
Most Recent Survey Results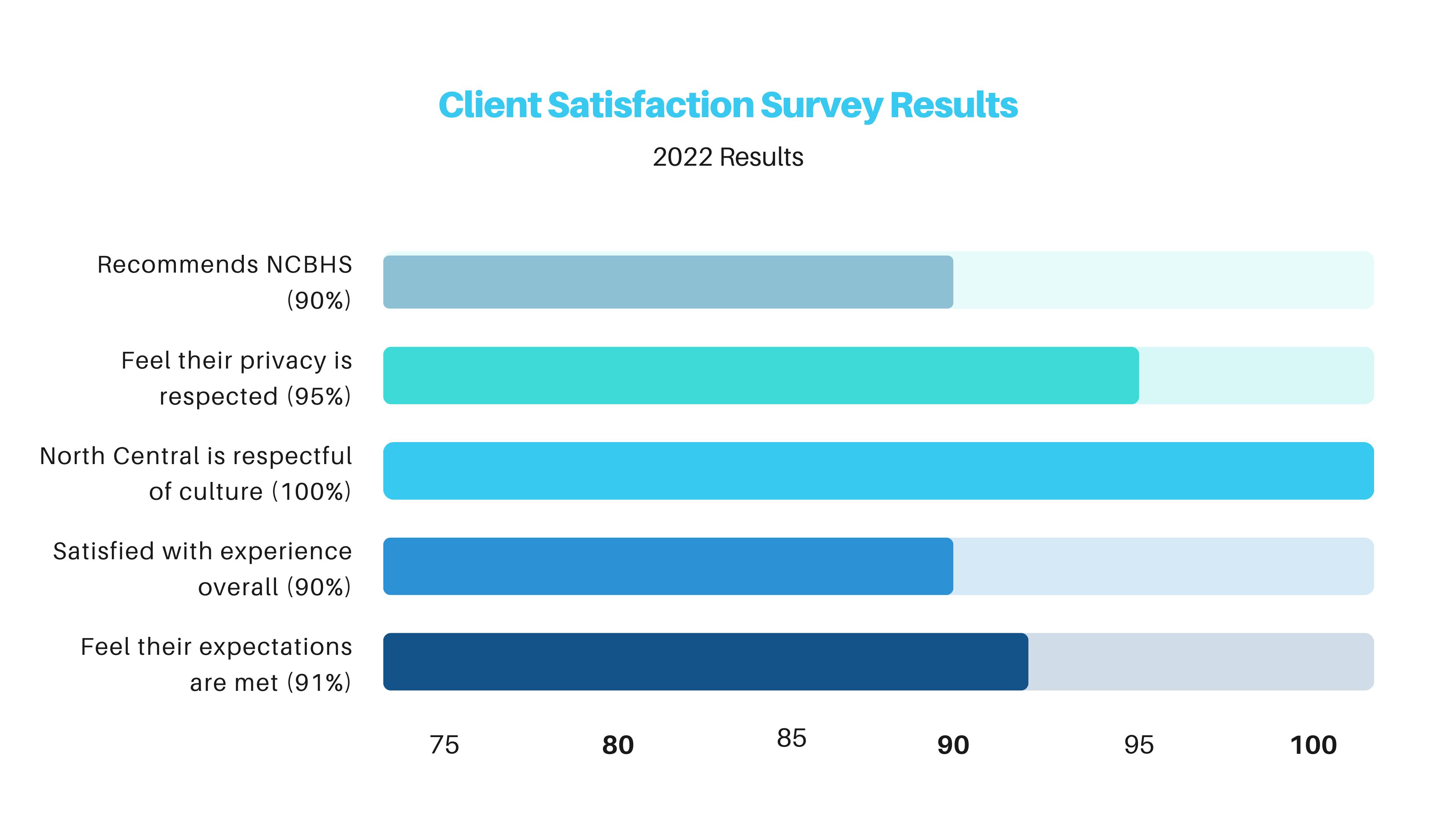 Client Testimonials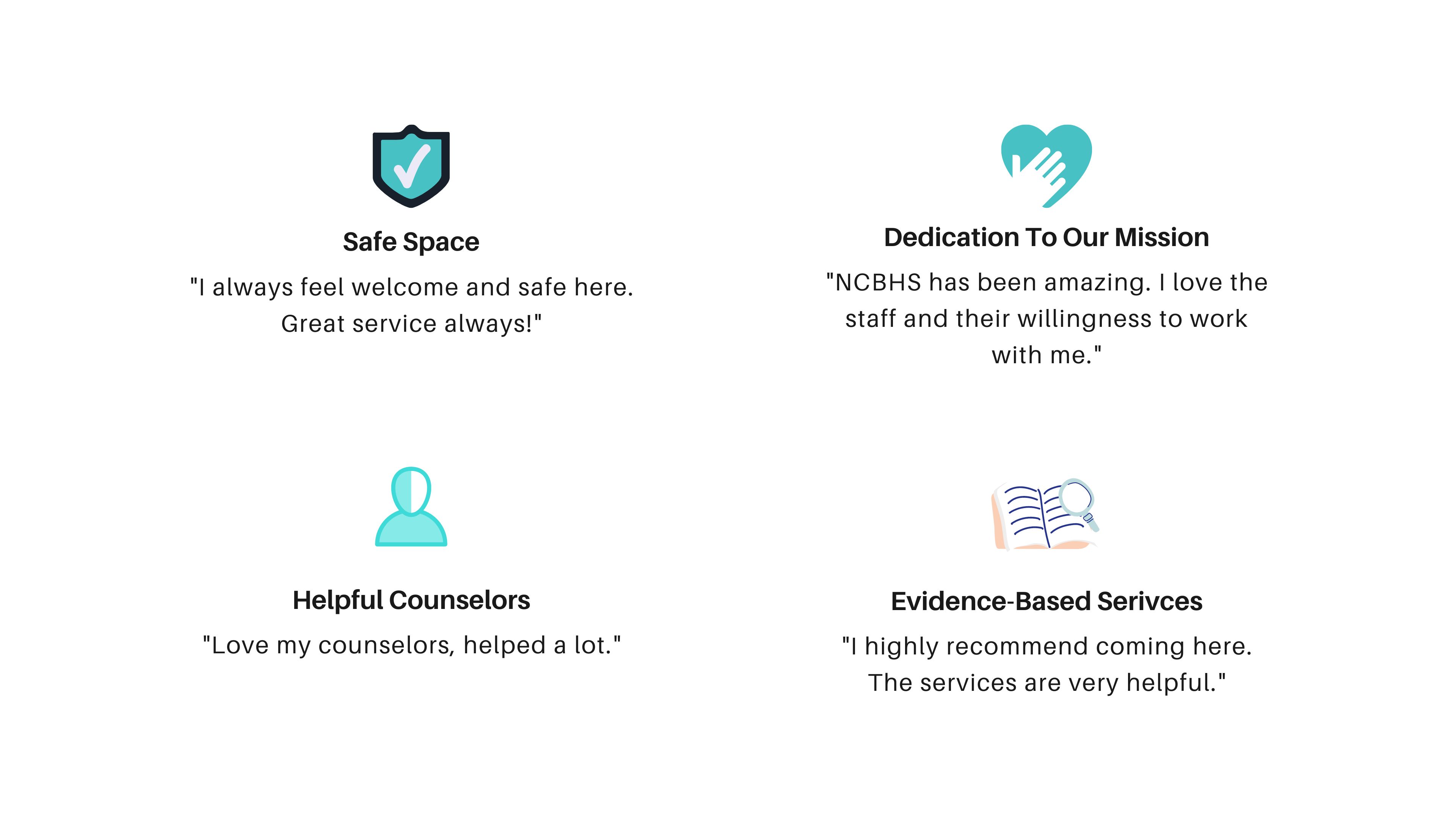 NCBHS' survey results are also compared to the current MHCA National Database, which features the results of other community behavioral health providers across the USA.
The following items exceeded MHCA average:
Accommodations for bill payment

Convenience of location

Safety and Comfort of facility

Privacy and Confidentiality

Treatment helped with problems

 Professionalism and courtesy of staff

 Quality of Services