This page features helpful information and articles surrounding COVID-19 or the Coronavirus.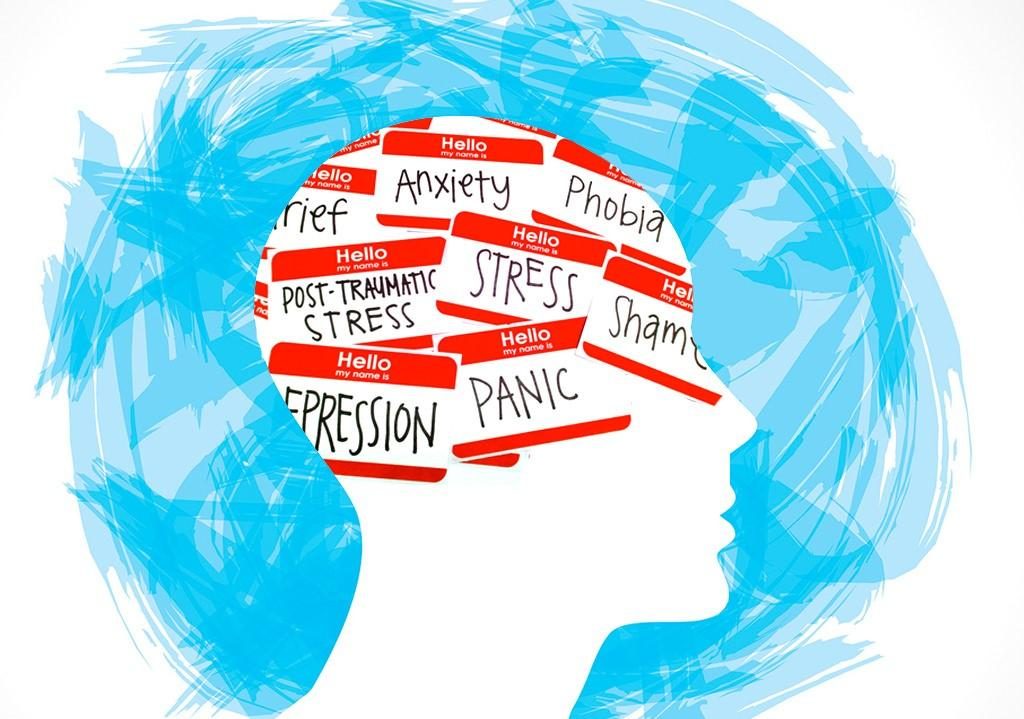 From Our Therapists
Diane Farrell: COVID-19: Anger, Fear & Anxiety
Liberty Grzybowski: Addiction: Coping and Relapse Prevention During a Time of Social Distancing
Amanda Stone: COVID-19 & Trauma
Caring for Yourself
Mental Health America and COVID-19: Information & Resources (Mental Health America)
Managing Stress & Anxiety During COVID-19 (CDC)
How to Cope with Anxiety During COVID-19 (CDC)
Coronavirus Anxiety: Coping with Stress, Fear, and Uncertainty (Help Guide)
COVID-19 and Pandemic Anxiety (Psychology Today)
Managing Corona Virus (COVID 19) Anxiety (Psych Central)
Being Mindful of Your Mental Health During the COVID-19 Outbreak (Healthline)
12 Questions Answered on How to Handle Anxiety in the Time of COVID-19  (Everyday Health)
Protect Your Family's Mental Health During the COVID-19 Pandemic  (US News)
How to Care for Yourself While Practicing Physical Distancing (The National Council for Behavioral Health)
How Do I Know Someone is Experiencing Anxiety or Depression? (The National Council for Behavioral Health)
How to Help Someone with Anxiety or Depression During COVID-19 (The National Council for Behavioral Health)
How to Protect Your Mental Health During the Coronavirus Outbreak (National Alliance on Mental Illness-NAMI)
How to Support a Loved One Going Through a Tough Time During COVID-19 (The National Council for Behavioral Health)
How to Combat Social Isolation Podcast (The Happiness Lab)
How to Make Rational Decisions In a Time of Anxiety Podcast (The Happiness Lab)
Quarantine Quandaries: How to Beat the Hum Drum of Isolation (Psych Central)
Tips for Self-Isolation: Here's How To Be Happy Being Home 24/7 (Psych Central)
Coronavirus Anxiety: 4 Ways to Cope with Fear (Psych Central)
15 Ways to Conquer Coronavirus Anxiety (Psych Central)
Taking Care of Your Behavioral Health: Tips for Social Distancing, Quarantine, and Isolation During an Infectious Disease Outbreak (SAMHSA)
That Discomfort Your Feeling is Grief (Harvard Business Review)
Tips for Parents/Caregivers/Health Care Workers
Talking With Children About Coronavirus (CDC)
Teacher's Advice on Homeschooling Your Kids During COVID-19 (USA Today)
10 Tips for Talking About COVID-19 With Your Kids (PBS)
Comparison, Acceptance and the 5 Stages of Grief During COVID-19 (Molly Kennedy)
Supporting Kids During the Coronavirus (Child Mind Institute)
How To Care For Your Kids' Mental Health During The COVID-19 Pandemic (Psych Central)
Helpful Tips of Parents & Caregivers of Children with Disabilities and Special Needs (Psych Central)
Talking With Children: Tips for Caregivers, Parents, and Teachers During Infectious Disease Outbreaks (SAMHSA)
Supporting Teenagers & Young Adults During the COVID-19 (Child Mind Institute)
Just for Kids: A Comic Exploring the Coronavirus (NPR)
How You and Your Kids Can De-Stress During Coronavirus (PBS)
Parents Juggling Kids & Work at Home: Free Content for Kids
Free Scholastic Learning at Home for Kids (Scholastic)
10 Mental Health Tips for Nurses During the COVID-19 Outbreak (Nurse.org)
Self Care Tips for Health Care Workers  (Mental Health First Aid: National Council for Behavioral Health Care)
Self-Care Tips for Healthcare Workers On the Front Lines of COVID-19 (Rogers Behavioral Health)
COVID-19 : DMH Resources For Providers (Illinois Department of Human Services)
Tips for Those Struggling with Addiction
Alcoholics Anonymous Options for Meeting Online (Alcoholics Anonymous)
Addiction & Recovery: How Mindfulness May Help (University of Southern California School of Social Work)
App to Help With Recovery (Addiction Policy Forum)
Harm Reduction During COVID-19 (Harm Reduction Coalition)
Narcotics Anonymous Online/Phone Meetings (Virtual Narcotics Anonymous)
Online Intergroup (Alcoholics Anonymous)
Resources for Those Struggling With Addiction or In Recovery (National Institute on Drug Abuse)
Wellness Recovery Action Plan Worksheet
Connecting with Others
7 Free Apps to Help You Stay Connected During Coronavirus 
Apps to Help You Stay Connected, Safe During Coronavirus Pandemic
6 free apps to help stay connected with your community during coronavirus crisis
Ways to Stay Connected During Coronavirus Outbreak
Tips for Teachers and Childcare Providers
SAMHSA Virtual Recovery Resources
Webinars
Adult Depression: Treatment Options & How to Cope
Healthy Living: How Our Lifestyles Affect Behavior
Parenting: Setting Limits With Children
Signs & Symptoms of Substance Use for Parents
Social Services Guides
COVID-19 Housing Payment Assistance Program
Hotline/Helpline Resources
Illinois Call4Calm Text Line: North Central Behavioral Health Systems is a proud partner of the Illinois Call4Calm Text Line Service.  Text "TALK" TO 552020 (or "HABLAR) for Spanish.  The Illinois Call4Calm Text Line is not a crisis hotline, but is a source of support for anyone experiencing stress and in need of a listening ear.  Call4Calm is free to use, and individuals will remain anonymous. Once a resident sends a text to the hotline, within 24 hours they will receive a call from a counselor employed by a local community mental health center to provide support. Individuals can also text 5-5-2-0-2-0, with key words such as "unemployment" or "food" or "shelter" and will receive information on how navigate and access supports and services.
Illinois Warm Line: 866-359-7953--If you or one of you family members has mental health and/or substance use challenges and would like to receive support by phone. Wellness Support Specialists are professionals who have experienced mental health and/or substance use recovery in their own lives. They are trained in recovery support, mentoring, and advocacy and are ready to listen and support you. The Warm Line is not a crisis hotline but is a source of support as you recover or help a family member to recover.
Hours of Operation: Monday through Friday, 8am-5pm except holidays
National Suicide Prevention Hotline (24 hour): 1 (800) 273-TALK (8255)--If you or a loved one are experiencing a mental health crisis, you may call  and talk to caring staff  who will connect you with the closest possible crisis center in your area.
Crisis Text Line: 741741 TEXT HELLO--The Crisis Text Line serves anyone, in any type of crisis, 24-hours a day. Trained crisis counselors will respond and help you.
CARES Line (24 hour) 1 (800) 345-9049  TTY: 1 (773) 523-4504--If your child is a risk to themselves or others, having a mental health crisis, or if you would like a referral to services for children, youth, and families, call the 24 hour Crisis and Referral Entry Services (CARES) line to talk to a mental health professional. 
Illinois Helpline for Opioids & Other Substances: 1-833-2FINDHELP--If you or someone you know is suffering from an opioid use disorder or other substance use disorders, call to speak with a trained professional for support and advice or to be directed to customized resources or visit HelplineIL.org.
National Helpline | SAMHSA - Substance Abuse and Mental Health Services Administration: 1-800-622-4357 (HELP)--Free and confidential treatment referral and information service available 24 hours a day 7 days a week.
National Runaway Safeline: 1-800-Runaway (786-2929) or text: 66008--This 24-hour 7 day a week national Safeline is for youth at risk of running away or already have and are looking for help.
Veteran's Crisis Line: 1-800-273-8255 or Text: 838255  TTY 1-800-799-4889--Reach caring, qualified responders within the Department of Veterans Affairs - many of them are Veterans themselves. This free support is confidential, available 24/7, and serves all veterans, service members, National Guard and Reserve, and their families and friends. Online Chat is available: https://www.veteranscrisisline.net/
National Domestic Violence Hotline(24/7):  1−800−799−7233 or TTY 1−800−787−3224--Anyone who is experiencing domestic violence and/or abuse, plus anyone concerned about a friend, family member or loved one can call They offer support in more than 200 languages, and offer a confidential, secure online chat. https://www.thehotline.org/. Text LOVEIS to 22522
Friendship Line: 1-800-971-0016--Institute on Aging's 24-hour toll-free is the only accredited crisis line in the country for people aged 60 years and older, and adults living with disabilities.  The Friendship Line is both a crisis intervention hotline and a warmline for non-emergency emotional support calls.
Trevor Project Hotline (LGBTQ+): 1-866-488-7386 or Text line: Text "START" to 678678--Online chat available: https://www.thetrevorproject.org/
For more information on COVID-19, please visit these resources: