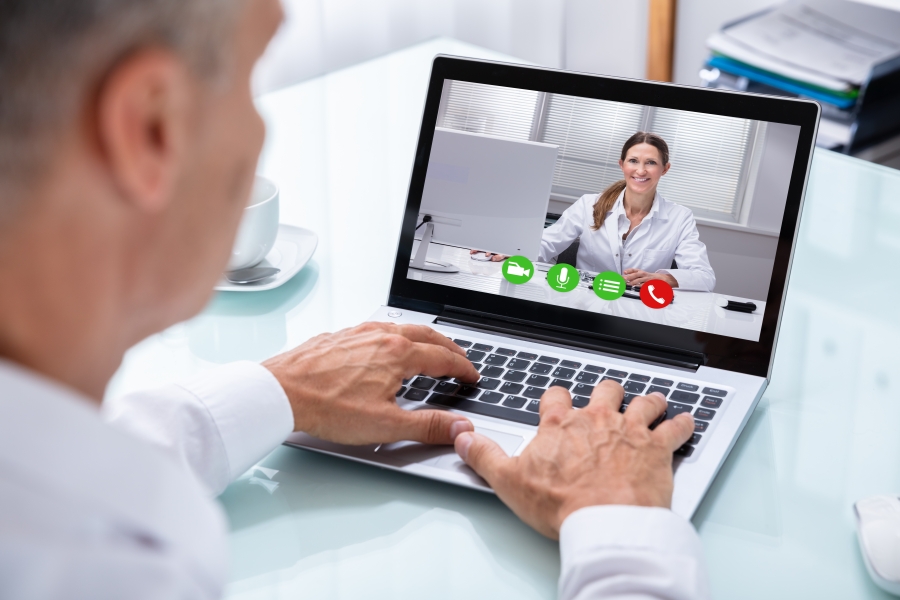 In addition to Health Directions' in-person counseling and therapy services, online therapy and counseling is now being offered.
Using an online platform, Health Directions gives clients the ability to engage in online counseling sessions with our licensed therapists over the internet, using a webcam and a computer.
The online counseling session is provided live and face-to-face from the privacy of your own home or office.
The way it works is the individual and the counselor connect online at the designated appointment time and the session is conducted the same as a traditional in-person counseling session
Benefits of Using Online Counseling
Online therapy services enable individuals to receive counseling/therapy without the travel and wait time.
Online therapy can be done in the comfort and privacy of your own home or office, or anywhere that an individual can receive an internet broadband connection.
The only equipment needed to receive online therapy is a desktop or laptop computer, with a broadband internet connection and an inexpensive webcam and set of earphones.
Online therapy is delivered at a lower cost to the consumer and studies comparing online counseling to in-person counseling sessions have shown the benefits to be equivalent.
Online therapy is available for anxiety, depression, substance use/addictions, and other emotional health issues.
Is Online Therapy as Effective as In Person Therapy?
Research consistently shows that online therapy is effective in treating certain emotional and mental health issues.  
A 2014 study published in the Journal of Affective Disorders found that online treatment was just as effective as face-to-face treatment for depression.
A 2018 study published in the Journal of Psychological Disorders found that online cognitive behavioral therapy is, "effective, acceptable and practical health care." The study found the online cognitive behavioral therapy was equally as effective as face-to-face treatment for major depression, panic disorder, social anxiety disorder, and generalized anxiety disorder.
A 2014 study published in Behaviour Research and Therapy found that online cognitive behavioral therapy was effective in treating anxiety disorders. Treatment was cost-effective and the positive improvements were sustained at the one-year follow-up.
Who is a Good Candidate for Online Therapy?
Online therapy can be a good option for almost anyone who is looking for emotional and mental health support.  However, it is best suited for individuals struggling with:
Stress management
Anxiety
Depression
Relationship issues
Trauma
Sleep issues
Substance Use
It is not the best fit for individuals with serious mental illness.
Equipment Needed to Schedule an Online Counseling Appointment
All that is needed to receive online counseling is:
Computer/Laptop with internet access capability
Webcam
How to Set Up an Online Counseling Appointment
Setting up an appointment with one of our licensed therapists is easy. Our online counseling services are self-pay only.
Call our Access Center at 815.224.1610 and let them know you would like to schedule an online counseling appointment.

You will be set up with one of our licensed therapists and your payment will be processed at the time of scheduling your appointment.
Your therapist will follow-up with you regarding your appointment date and time and any further information surrounding your appointment.
*Online therapy services may only be provided through North Central Behavioral Health Systems if the patient is an Illinois resident.  
Online Counseling Pricing
Online therapy differs from traditional in person sessions in regard to session time offered and price.
Online services are sometimes covered by insurance, but check with your insurer about coverage for either in person or online mental health or addiction services. If you have other insurance coverage questions, please contact us.
Security
Health Directions' Online services adhere to the following documents within both its clinical and operational practices of telemental health services. These guidelines are designed to aid in the development and practice of coherent, effective, safe and sustainable telemental health practice. These documents have been published by the ATA and include the following: