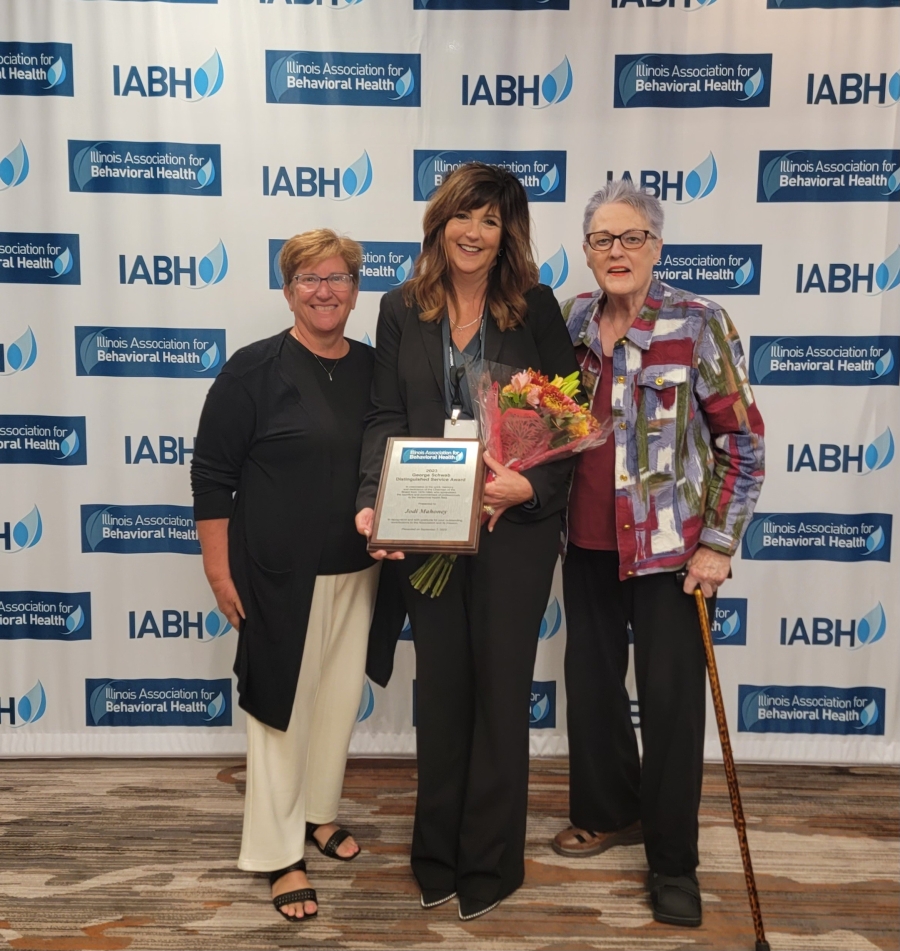 North Central Behavioral Health System is thrilled to announce that President & CEO, Jodi Mahoney, is the 2023 Illinois Association for Behavioral Health (IABH) George Schwab Distinguished Service Award recipient.
George Schwab Distinguished Service Award Winners
Each year, the George Schwab Distinguished Service Award honors an individual who has demonstrated exceptional dedication and service to IABH. This accolade is a tribute to the memory of George Schwab, who served as President of IADDA (now IABH) from 1979 to 1980. George embodied the spirit of commitment and sacrifice that professionals in this field exemplify.
Nominees for this award are individuals who have made substantial personal contributions to both IABH and the behavioral healthcare sector. They have exhibited strong leadership and expertise in shaping public policy and advancing the field's development.
Illinois Association for Behavioral Health Conference 2023
Mahoney received the award on September 7th at the Illinois Association for Behavioral Health conference in Oak Brook, IL. NCBHS Board of Directors Chairperson, Sue Jobst, and NCBHS Board of Directors member and former Chairperson, Barb Linquist also attended the conference.
Among those to present the award were Shea Haury, IABH Chairperson, and Jud DeLoss, CEO of IABH. The organization noted that Jodi has demonstrated great work in the fields of mental health and substance use prevention and treatment.
"We are so grateful for the incredible work she's done in our field and with our IABH Board of Directors!" -ILABH wrote in an announcement online.
"I am honored and humbled to have been selected for this prestigious award," Mahoney said. "Thank you so much to my IABH friends and colleagues! Thank you to the IABH association for representing our field with the utmost professionalism. It is an honor to serve the association as a board member."
Jodi, NCBHS President & CEO since January 1, 2021, serves on numerous organizations and committees related to mental health, addictions, and wellness. She holds a Master Master's in Business Administration from the Graduate School of Management at Lewis University, Romeoville, Illinois.